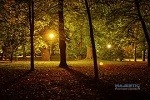 Your outdoor space is an ideal haven for relaxation and relief. By utilizing outdoor lighting, you can enjoy the outdoors twice as much as you are not limited to only being out during daytime. Outdoor lighting serves you best when it is properly kept up and maintained, and to help you make the most of your outdoor space, our team of expert lighting technicians offers a lighting maintenance program to periodically clean and service your lights.
Beautiful, well-thought out lighting is a treat, but over time, your landscape may shift, the bulbs may go out or cloud over, or you may want to update the look. Our lighting maintenance program keeps all of your lighting looking its best so you can maximize your outdoor enjoyment.
Bulb replacement: Bright bulbs will clearly illuminate walkways and remote locations. Avoid a trip up the ladder to replace a burnt out bulb – our professional technicians are on call to handle the bulbs out of reach.
Soak and clean all lenses: Just as an old car gets foggy headlights, your light fixtures may also develop a film. We soak each lens to ensure you reap the full benefits of the lighting you have installed.
Bury wires and adjust fixtures: While we do our best to hide every wire during our visit, time and weather can expose these wires. Or if you have a light fixture you want to adjust, our team covers that as well.
Call us today at 817-345-3696 to start your lighting maintenance program with Majestic Outdoor Lighting! Our semi-annual check ups start as low as $300 and can be customized to your precise lighting needs.