Outdoor Lighting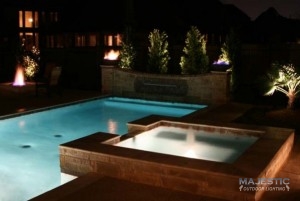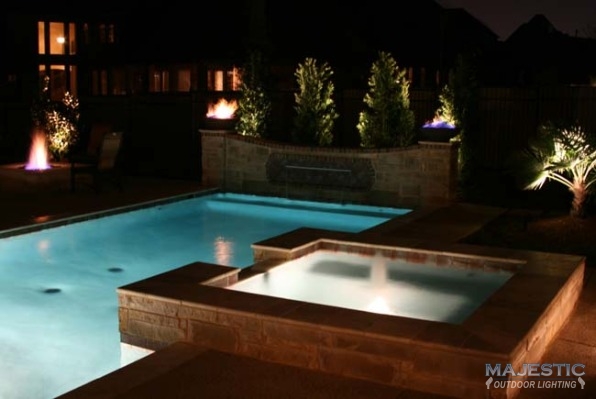 At Majestic Outdoor Lighting we are proud to provide high quality, professional lighting solutions. We want your yard, garden, patio, pool or other outdoor area to shine and add to the ambiance of your property. We have experience working with both residential and commercial applications and we will find the best outdoor lighting solution possible for your needs. We work hard to design a system that provides you with exactly the end result you are looking for! Call us today to learn more about outdoor lighting systems in Dallas, Fort Worth or any surrounding area.
We will begin by helping you choose the right design for your property and needs. We can help highlight the best features of your property. When you add lighting to your outdoor space, you will bring new components to life. Textures that were previously unseen will add an artistic touch to your landscape. Water features will come to life with colorful light shows. And your outdoor spaces will become more usable night or day!
Services Provided
We can assist you with a large array of lighting systems. From small projects to large commercial lighting systems, we have a solution for your needs. We are proud of the outstanding reputation we have earned in the DFW area for our work.
We can assist you with any of the following outdoor lighting systems: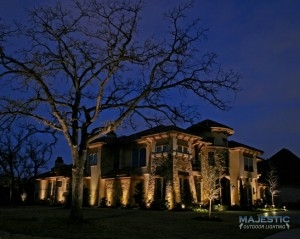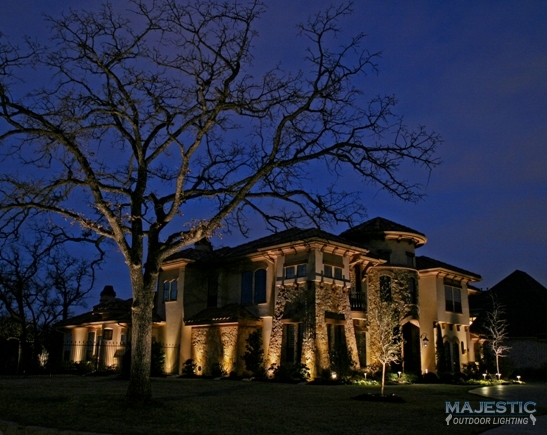 Garden
Home exterior
LED landscape
Poolside
Landscape
Security
Business
Commercial
Arbors
Water Features
Moonlighting / Down lighting
Holiday / Christmas
and more!
No matter what type of lighting system you are looking for, we have the perfect design for you! We will assess your property and help you design a beautiful and usable space. Proper outdoor lighting systems provide you with added security and safety for your property. They allow you to enjoy an outdoor kitchen in the evening with family. They can create a beautiful location to entertain guests in the beauty of elegant lighting on our outdoor patio. And they increase the value of your property.
Interested in learning more? Talk to us about scheduling a free evening demonstration! And check out our gallery of work we have performed. We look forward to assisting you with outdoor lighting systems in Dallas, Fort Worth and surrounding locations!