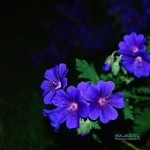 You work long and hard on your garden: why let its beauty go unnoticed during the night? Garden lighting is a great way to highlight your work, even at night, and discourage unwanted critters from enjoying your garden a little too much. Here we walk through the basics of garden lighting to help your hard work look its best.
Garden lighting can take virtually any form and allows a huge range of customization to showcase precisely what you want in your garden. A soft, broad glow is excellent to illuminate your garden as a whole. More direct beams of light can draw attention to specific features in your garden.
The type of bulb used to illuminate your garden can make all the difference. LED lights are energy efficient and offer practical use outdoors. They are low cost in terms of maintenance and utility usage, so they are friendly for all budgets. LEDs are ideal for providing light in a smaller, more concentrated area, which is where reflector lights can come in and offer a large bloom of light to display your whole garden.
Since 2006, our team has been beautifying landscapes with professional lighting that offers the perfect touch to compliment your hard work outdoors. To explore outdoor lighting with a free nighttime demonstration, call our team today at 817-345-3696!