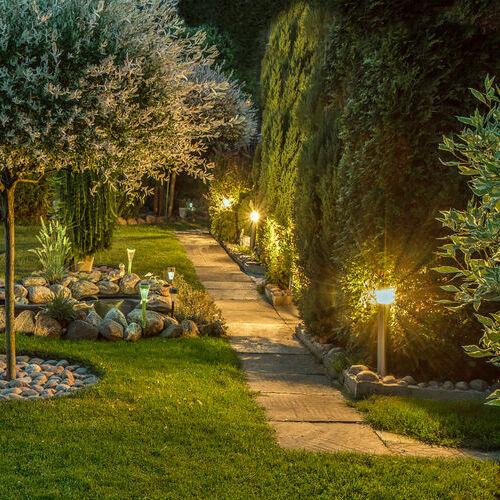 Improving the Look of Your Home
When you are updating your property's appearance, do you think about the lighting? Everyone thinks about the trees, plants, as well as the stone or metalwork that may go into the design. It's easy to think about these things because they will be visible during daylight hours when you want everyone to look at your property. But what about at night? Landscape illumination at night is a great way to add beautiful aesthetics as well as increase protection and safety. To learn more about the installation or even landscape lighting repair in Fort Worth and Dallas, TX, dial (817) 345-3696. You'll be connected with the experts at Majestic Outdoor Lighting.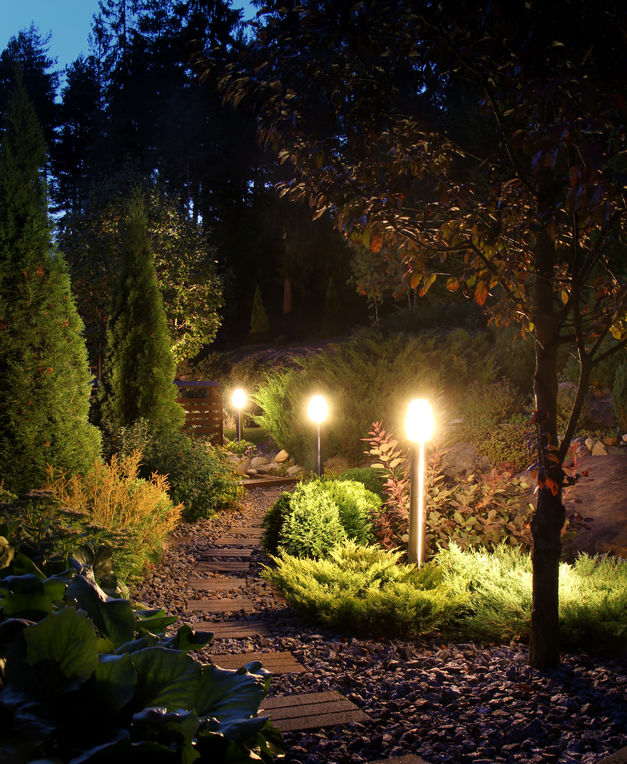 What is Landscape Lighting?
The big question we get asked all the time is, what is landscape lighting? This refers to a type of landscaping that utilizes illumination for purposeful enhancement, nighttime outdoor aesthetics, accessibility, security, and more. It can be used all around the home or in specific areas like a garden or lighting a pathway. Just like other landscaping concepts, landscape lighting offers an incredible variety of options. You can essentially be your own designer. You can create the landscaping or design that best fits your home. 
That in mind, one of the biggest concerns many homeowners have is how to repair landscape lighting fixtures. When storms happen or when animals knock into your lights, they can become damaged and no longer effective. Professionally installed lights may feel intimidating to repair, but you don't have to worry. You can rely on  Majestic Outdoor Lighting to help with all repair and maintenance needs. Every technician travels with the necessary landscape lighting repair parts, so we can help you with all your servicing needs.
Landscape Lighting Maintenance Tips
Landscape lighting maintenance and repair doesn't have to feel like a major hassle. It can actually be a fairly easy process. We recommend you take a look around your property about once a week. Along with that, investing in maintenance plans will provide untold benefits. So what do you need to do to maintain your landscaping?
Tree Trimming: A great way to maintain your overall landscaping is to participate in regular tree trimming. This will keep your property looking clean and maintained. It will also protect your lighting fixtures from damage.
Clean Fixtures and Lenses: Take the time to clean all aspects of the lighting fixtures. This includes the plastic and metal components as well as the lenses. You can wipe everything down yourself or hire professional cleaning services.
Clear Debris: If there has been a storm or high-winds, make sure to go through and remove any and all debris from around the fixtures. Doing so can help to improve illumination while making it easier to perform other cleaning tasks later on.
Replace Bulbs: With some fixtures, you'll be able to quickly replace burnt out or broken bulbs. Make sure to do this as soon as you notice one is out. You'll see greater illumination as well as prevent any damage to your fixture or property.
Check Exposed Wiring: Even professionally installed lights can experience trauma exposing the wiring. Animals knock into things or drivers disturb the area. Either way, taking the time to check for this will protect you lights, property, and loved ones.
Maintaining your landscape will give your home the finished appearance you are looking for. When you're taking a look at your landscape, don't neglect the other areas of your home. Schedule shingle roof repair in Arlington, TX if you notice gaps or holes in your roof.
Frequently Asked Questions
How do you replace low voltage landscape lights?

If the bulbs are placed in fixtures, then you'll just need to replace the bulb itself. However, if the fixture itself needs to be replaced, you'll need to rely on a contractor for help.

How much does landscape lighting cost?

Once everything is said and done, meaning the correct wiring and transformer are in place, homeowners should expect to pay around $3,000 for completed landscape lighting. Any additional features or extras will cost more.

How do you clean landscape light lenses?

To do this yourself, you'll need to remove the lense from the fixture. Wiping it down with a cloth and warm, soapy water may get the job done. If there is more grime on there, you may need to upgrade to a steel-wool scrubber to remove all traces of dirt and oxidation.

How do you landscape a lighting design?

It all starts with an idea. You can walk around your property and take pictures of the areas you'd like lights. If you work with a contractor, they'll likely help to sketch out some ideas, just so you can have a visualization of what you're looking for. Once that's done, you'll start placing and wiring what you want in.

What are the best outdoor lights?

The best outdoor lights are really whatever makes you happy. There are so many brands and options on the market it can be hard to narrow your focus. Many homeowners like the look and aesthetic of string lights while others prefer the appearance and functionality of LED lighting.
Connect With Our Team Today for More
Rely on Majestic Outdoor Lighting when you need landscape lighting repair in Fort Worth and Dallas, TX. Call us at (817) 345-3696 to get started.