There are many ways that outdoor lighting can add to the beauty of your property. Lights are a great way of highlighting certain features of your home and landscape. Here are some of the most popular types of landscape lighting and where they provide the most benefit to your property.
Floodlighting is used to spotlight areas of interest around your property whether it is casting light around the perimeter of your home or illuminating the trees and landscaping around your yard. Security floodlighting is recommended to ward off intruders that wander onto your property at night.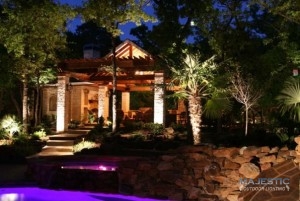 Downlighting uses lights the are angled downwards which creates a beautiful soft glow. This type of lighting is great for creating an accent over a bench in the garden, highlighting the architecture of your home, and creating pathways.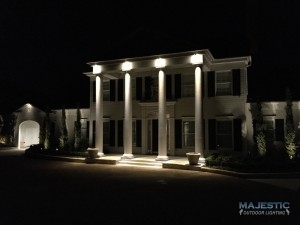 Pathway lighting leading up to your home, through the garden, or around the pool not only adds beauty to the landscaping but creates a safer environment when enjoying the outdoors at night.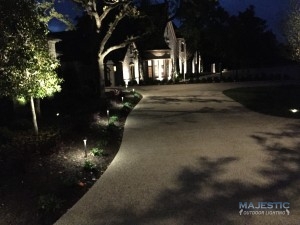 If you need professional outdoor lighting in Dallas, TX contact Majestic Lighting today. Our experts in outdoor landscapes will assist you in planning the perfect layout and design of lighting around your home and property. Call us now at (817) 345-3696 to learn more about the different types of lighting we install.