Home Exterior Lighting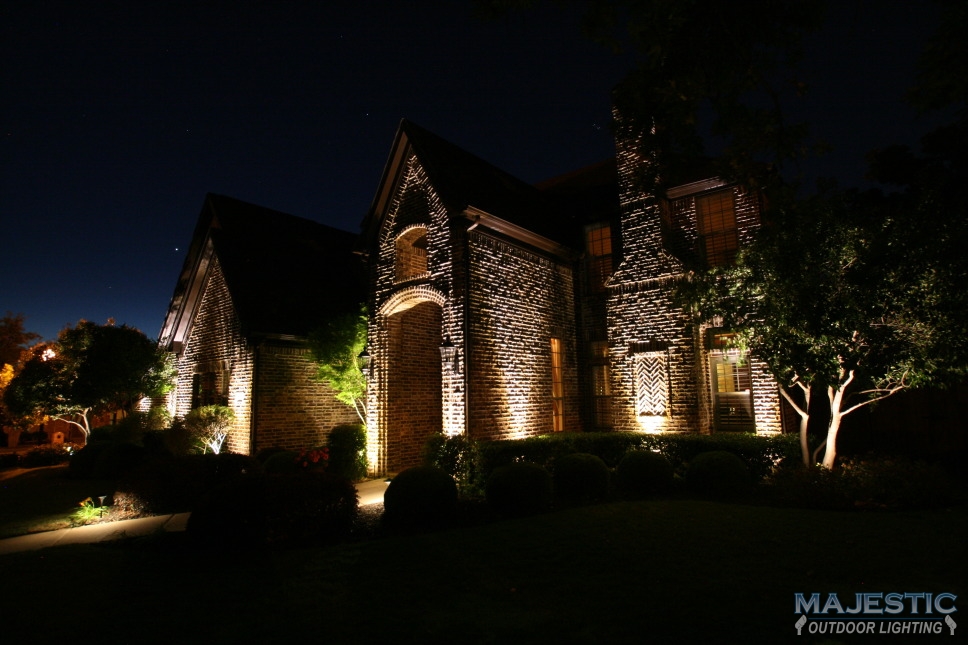 What is the first impression people have of your home if they drive up for a get-together at night? Chances are it's the outdoor lighting — or lack thereof. Exterior lighting can greatly enhance the beauty of your house, so it's a wise investment to make.
When it comes to lighting options, there are many to choose from. You can go with hanging lanterns, pier lamps or post lamps, for example. Whatever you choose, you won't have to spend a fortune! Majestic Outdoor Lighting offers a variety of affordable styles that will make your home stand apart and look regal. These lights also offer an added level of security at night. If your house is well-lit, it lowers the risk of vandalism and burglaries.
So if you're looking into options for home exterior lighting in Dallas / Fort Worth, call Majestic Outdoor Lighting today for expert help! We are in the business of helping make your home more beautiful.
Choosing the perfect lights
When thinking about exterior lighting, you want to consider not only the way it will look but how durable it will be. This applies to all types of lights around your home, from those that illuminate your garden to the back yard to the space along the driveway.
Another important consideration: theme! Many smart homeowners coordinate their interior and exterior lighting fixtures, which provides a continuity in design and better shows off your personal tastes.
If you have a garden that you're proud of, you can display it better with outdoor flood lights or hanging lanterns. Have a flair for mystery? Opt for outdoor lighting that throws shadows off of the trees onto your wall.
The friendly professionals at Majestic Outdoor Lighting will be happy to help you with all of your needs, so give us a call today. Our inventory includes many styles, from patio lights to exterior wall lighting to outdoor post lamps to outdoor hanging lanterns and many more. We're the name to remember for beautiful home exterior lighting in Dallas / Fort Worth, so put us to work for you!
Photo gallery below: