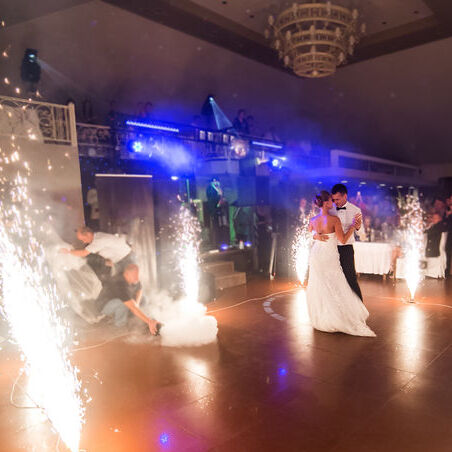 Competent Event Lighting Professionals for Your Occasion
Would you like the perfect lighting to set a mood? Our team at Majestic Outdoor Lighting has all the creative lighting, tools, and tricks of the trade to ensure that your event will be more than memorable. There's no time like the present to give us a call to set up an appointment for your venue today. Whether you need lighting for a wedding, an anniversary, a birthday, or anything in between, our lighting experts are perfectly suited for the task. Please reach out to us today at (817) 345-3696 for your exceptional event lighting in Fort Worth and Dallas, TX. When you need someone to manifest a perfect lighting result, our team is the best in the area.
Dramatic or Festive Lighting for Your Event
It is critical to think about all the details of your event. The lighting, the flowers, the tables, and the seating are all important. Because this is the case, all the calculations that go into executing a memorable occasion can leave any event planner frazzled. Our lighting team is available to ensure that any and all of your lighting needs are handled to a successful conclusion. When you need to access a crew that will safeguard all of your considerations, you call (817) 345-3696 first. We will record all of the pertinent details related to your event, and schedule a time for us to make all your wishes come true. For Majestic Outdoor Lighting, our customers always come first. As soon as you are perfectly satisfied with the services rendered, we will be satisfied. We pride ourselves on creating a large network of gratified clients. We hope that our clients will refer our lighting services to their friends, thus ensuring that our community has great lighting services for all occasions.
Superb Lighting Professionals Available at a Moment's Notice
Depending on the magnitude of the event, you will want to keep a careful eye on the symmetry and function of the event space. A well-lighted event is a safe and cheerful one. In addition, we take into account the different types of lighting that you may desire and will be elated to give you different options for your event. If you want a company that is always willing to put your needs first, there is no reason to consult anyone beyond Majestic Outdoor Lighting.
When you need the best event lighting in Fort Worth and Dallas, TX, you can count on us. Please give us a call at (817) 345-3696 today!