Quality Outdoor Lighting In Anna, TX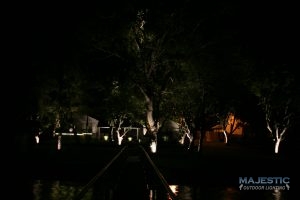 Every home or business needs a perfectly installed outdoor lighting system to improve the property's appearance and security at night. Make Majestic Outdoor Lighting your top choice for residential and commercial lighting solutions in the Dallas / Fort Worth metroplex. To find out more, call us at 817-345-3696 or look at our online galleries for photos of our work.
Our Outdoor Lighting Services
Add an additional level of safety and sophistication to your home or business with professional lighting solutions for every occasion. When it comes to outdoor lighting options, the choices are endless! We take care of everything from pathway lighting to outdoor light maintenance. Call us today at 817-345-3696 if you're in need of:

When you want the best outdoor lighting in Anna, TX, contact the experts at Majestic Outdoor Lighting at 817-345-3696. Our lighting professionals will help you find the best solution for your property.