Quality Outdoor Lighting In Carrollton, TX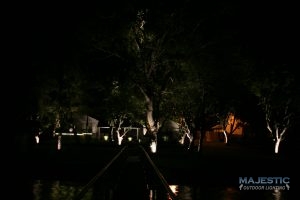 Do you need a skilled, innovative outdoor lighting solution for your home or commercial property? Whether you want commercial or residential lighting solutions in the Dallas \ Fort Worth area, make Majestic Outdoor Lighting your first choice! Call one of our lighting experts anytime at 817-345-3696 to learn more!
Our Outdoor Lighting Services
In addition to providing an additional level of security to your home or commercial property, outdoor lighting can be used to enhance architecture, gardens, trees, and more. When it comes to outdoor lighting systems, the choices are endless! We take care of everything from dock lighting to outdoor light maintenance. Call us at 817-345-3696 if you are looking for:

Call 817-345-3696 when you want top notch outdoor lighting in Carrollton, TX! We're here to find the best lighting solution for your property!