Quality Outdoor Lighting In Wilmer, TX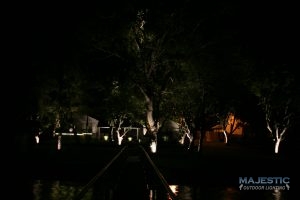 Finding the correct outdoor lighting solution for your home or commercial property can be a pain if you do it yourself. Majestic Outdoor Lighting is your premier destination for commercial and residential lighting in Dallas and Fort Worth. Contact one of our lighting experts anytime at 817-345-3696 to find out more!
Our Outdoor Lighting Services
Add an additional level of security and sophistication to your home or business with professional lighting solutions for every occasion. Add to the best features of your home or business with endless lighting options. Whether you want residential outdoor lighting or LED lights, our lighting professionals can help! Call us at 817-345-3696 if you want:

Call 817-345-3696 when you need top notch outdoor lighting in Wilmer, TX! Our mission is to help you elevate the appearance and security of your home or business with the perfect lighting solution!