Quality Outdoor Lighting In Melissa, TX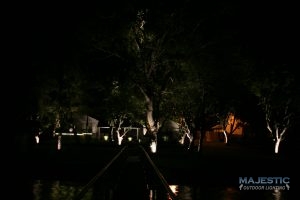 Every home or commercial property needs a perfectly crafted outdoor lighting solution to improve the property's appearance and security at night. When you need quality service and professional lighting results in the DFW area, choose Majestic Outdoor Lighting! Give us a call at 817-345-3696 to chat with one of our lighting experts today.
Our Outdoor Lighting Services
Not only can proper outdoor lighting enhance the beauty of your property, it can also provide better safety to your home or business. Add to the best features of your home or business with creative lighting options. Whether you need residential outdoor lighting or LED lights, we can help! Call 817-345-3696 for any of the following services:

Call 817-345-3696 today for the best outdoor lighting in Melissa, TX by Majestic Outdoor Lighting! We're here to provide the best lighting solution for your property!