Quality Outdoor Lighting In Allen, TX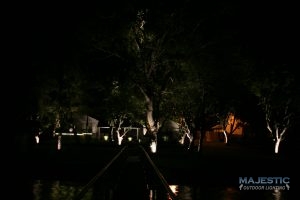 Finding the ideal outdoor lighting solution for your home or commercial property can be a pain if you install it yourself. Whether you want commercial or residential lighting solutions in the Dallas \ Fort Worth area, make Majestic Outdoor Lighting your first choice! Call one of our lighting professionals today at 817-345-3696 to find out more!
Our Outdoor Lighting Services
Not only can proper outdoor lighting add to the beauty of your property, it can also provide better safety to your home or business. When it comes to outdoor lighting options, the choices are endless! From exquisite water feature lighting to perfectly placed landscape lighting, we do it all. Call us today at 817-345-3696 if you're looking for:

Call 817-345-3696 today for skilled outdoor lighting in Allen, TX by Majestic Outdoor Lighting! Our mission is to help you enhance the style and safety of your property with the perfect lighting system!