Quality Outdoor Lighting In Flower Mound, TX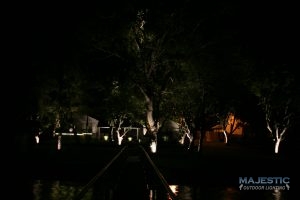 Looking for the best outdoor lighting solution? Make Majestic Outdoor Lighting your first choice for residential and business lighting solutions in the Dallas / Fort Worth metroplex. Call us today at 817-345-3696 to learn about our many lighting options!
Our Outdoor Lighting Services
Professional outdoor lighting provides beauty and security to any property. With outdoor lighting, you can spend the evenings enjoying your pool, patio, or deck. We install everything from dock lighting to outdoor light maintenance. Call us today at 817-345-3696 if you're in need of:

When you need the best outdoor lighting in Flower Mound, TX, contact the professionals at Majestic Outdoor Lighting at 817-345-3696. We're here to find the best lighting solution for your property!