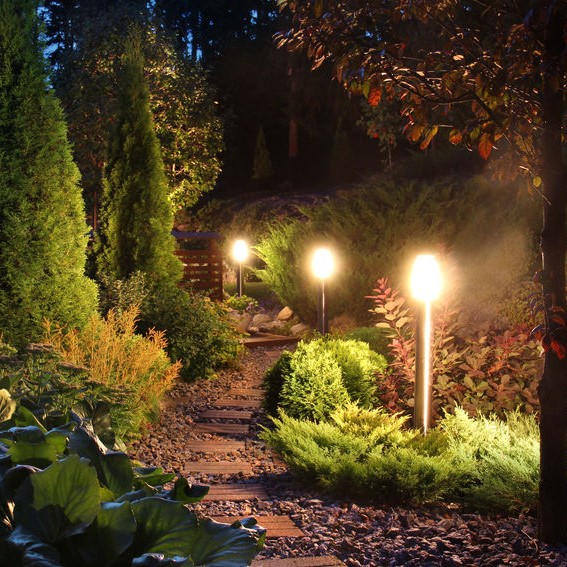 How to keep your outdoor lights shining
Here in Texas, we are known for doing things big and that includes outdoor lighting to light up the house in the evening, all year long. From showcasing our home's architect with outdoor lighting fixtures in the front yard or enjoying our backyard. The outside area of our homes is an extension of the inside.  These are reasons why our outdoor lighting is important and why outdoor light maintenance is just as important. 
So, when things go dark, we start asking questions and looking for answers that get the outdoor area of our home glowing with outdoor lights again. Why do outdoor lights stop working? There could be several causes for your outdoor lighting to not be working, here we offer 6 typical reasons:
1. Breaker Box
Check the outdoor light transformer and see if it is flipped OFF. Flip it back to ON and try the lights. If that doesn't get them back on, check the breaker box and see if any breakers have flipped OFF. If any are off, flip them to ON and see if your outdoor lights turn back on. If not, take the next step. 
2. Electrical Short
Check the wiring to your outdoor lighting for broken, cut, frayed or unconnected wires. Check the light sockets that are bad, corroded, damaged, or wet.  This should be a routine outdoor light maintenance routine to check the bulbs, sockets, and wires and replace them as needed. If you find anything questionable or you can't find any problem, call your professional landscape lighting specialist. 
3. Timer Not Working
If the landscape lighting timer has quit working, press the reset button on the transformer. If that doesn't get your outdoor lights back on, you may need to replace the transformer. This may be an area you're not comfortable with, call your professional landscape lighting professional.

4. Some Lights Aren't Working
If there are just some of the outdoor landscape lights not working, try these steps:
Incandescent bulbs – check the wire filament inside the bulb for breaks.
Proper Fit to Socket – make sure the bulb is in the socket firmly.
Cable connector – check the pins went through the insulation and connected to the copper strand.
5. Lights Won't Turn On
If the total outdoor landscape lighting system won't turn on at all, try these step:
Inspect the power outlet to make sure it has power.
Check that the transformer is ON.
Check the circuit breakers is ON. If it flips back to OFF, call your outdoor lighting specialist.
Make sure the wires at the transformer are tight and secure in the terminal lugs.
Check the transformer amperage & voltage are getting power, if not, replace the unit.
If your outdoor lighting is on a photocell or timer, reset the clock. If that doesn't get your lights back on, replace the photocell or timer.
Check the GFCI and press the reset button.
6. Outdoor Lights Are Dull
Check all the light bulbs are in their sockets firmly. You may need a professional landscape lighting specialist increase the voltage to your outdoor lighting system. This is a step that should be a part of your regular outdoor light maintenance routine.
How do you maintain an outdoor light fixture?
 When it comes to your outdoor lighting, what is best way, or the right way to maintain them? For outdoor activity and safety, the recommended level of lighting is forty-five lumens per yard. For a home's entry way, the light should show the address but not be blinding.  
Outdoor lighting is reduced by bugs, and dirt build up. Part of an outdoor light maintenance should include cleaning to maintain the brightness. Special care is needed for some lights with special lenses, follow the manufacturer's instructions. 
Your routine outdoor lighting maintenance should take place twice a year to maintain their appearance and prolong the lifespan of the lights. These few steps can walk you through the process.
Turn off the light switch and breakers.
Safely position a ladder for high placed lighting.
Choose a bucket that is large enough to submerge the light globe with warm soapy water, adding a bit of white vinegar.
Remove light globes, guards, or grills, and the light bulbs, working on one light fixture at a time.
Set the bulbs aside bulbs.
Use a clean soft rag, dip in the bucket of water, wring the water out and wipe down the parts that can't be placed in the bucket. Keep water out of the electrical sockets, then rinse with clear water.
Wipe the screws and bulbs with a clean, damp, soft rag
Spray the screws with a silicone lubricant.
Rinse and dry each globe as finished and re-assemble the light.
How often must the exterior light fixtures be cleaned?
Outdoor lightning specialist recommend outdoor light maintenance to be performed twice a year. Once in the spring and again in the fall. This will keep the bugs, dirt, and dust off so that your outdoor lighting is as bright as always.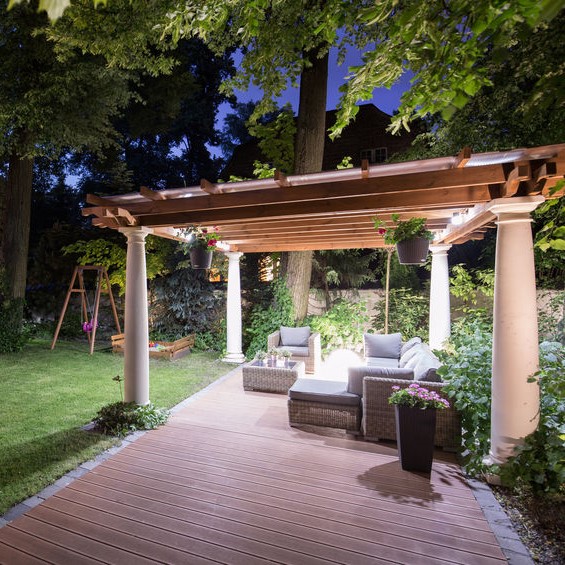 How do I clean oxidized outdoor lights?
After applying a heavy-duty multipurpose remover available at any home improvement store precisely to a painted exterior light fixture. Then with a nylon scrub brush, scrub the surface. Rinse and allow to dry before putting the bulb in and turning the fixture on.  
Your outdoor light maintenance routine will reward you with lights that shine as brightly, or softly, as you desire. They will make your outdoor activities safe and showcase the architectural style of your home. When your outdoor lighting bulbs are burned out, replace them so that the look you desire isn't missed. Call (817) 345-3696 today for all your lighting needs in Fort Worth and Dallas, TX.