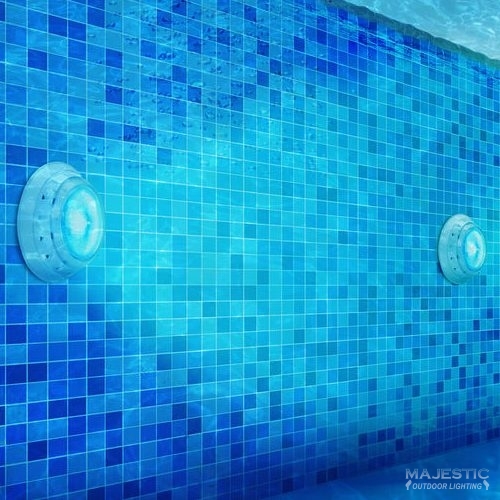 Brighten Up Your Pool
Pool lights can be very fun to add to your pool's overall ambiance and vibe. Not only that but it will assist in not stubbing your toe once the sun sets and you have limited vision. There are many options in colors out there and some may even be able to be changed with a push of a button! With the help of a professional, you can benefit from knowing how change pool light bulb and what kind of pool lights for inground pools would work best! Since there are many different kinds of pool specifications contact your local services for outdoor lighting in Fort Worth and Dallas, TX! Since your pool is a unique system and may need maintenance to consider carbon water filtration if you feel that's necessary for your property as well! There are many pool lights benefits that will surely cause a splash for your home or business!

How many lights do I need in my pool?
The number of pool lights necessary for your pool will be based on the size of your pool. Generally, it's set to aim for .5 watts per square foot or 5.4 watts per square meter.

How deep should pool lights be?
Pool lights can be installed at a maximum depth of 12 inches from the top of the pool due to the fact that typically steps and ledges are installed by a depth of 16 inches. These conditions, however, are always open to being adapted and it'd be best to consult a professional for advice.

What is the brightest pool light?
Pool lights have changed over the years, whereas before halogen pool lights were the standard due to their brightness and lower costs, LED pool lights have upped their game and are slowly taking over with their many options. As far as the pool lights LED vs halogen debate it's important to know a few key things about each option. With halogen pool lights you'll see a range of $150-$300 while LED can be $180-$700. As far as brightness LED pool lights will be brighter and emit a glow like effect, halogen pool lights will also be very bright and will emit a torch-like effect. With halogen pool lights colors will be limited and can be achieved by changing the lens of the light. With pool lights, you'll have a wider range of options and have an additional option of being changed by a button. Depending on the manufactures halogen pool lights can last 5, 10 to 20 years while LED pool lights can 10 years or more.

How long should a pool light last?
Pool lights are said to be able to last 10 or 25 years or more. To give you an idea of how long you may have it last an incandescent bulb can burn for 1,000 hours before a replacement is needed.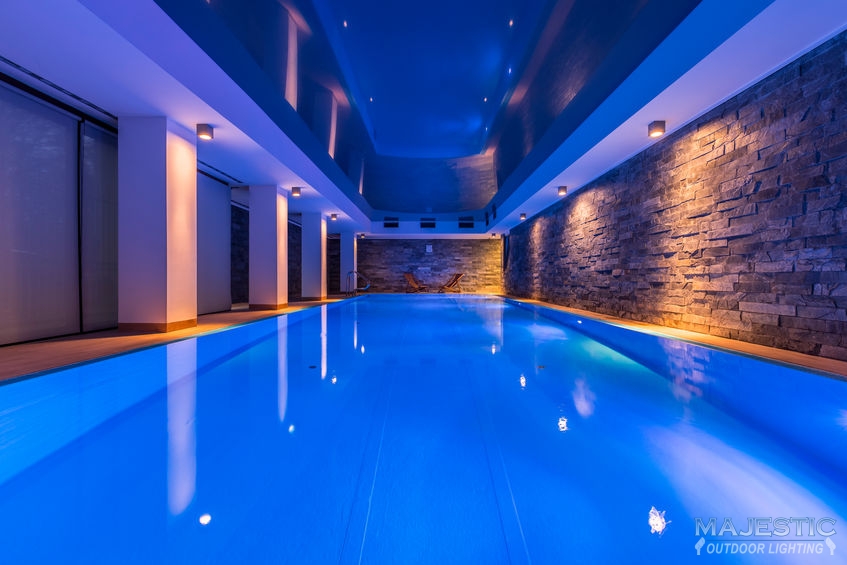 Pool Lights Benefits
There are many ways in which pool lights can provide for your home or business, be it through energy saving costs or stylistic ambiance, here are some examples for your reference below!
Adds Brightness
Less Energy
Less Heat
Adds Color
Long Lasting
Durable
Adds Safety
How do I stop my pool light from leaking?
When you have a leak with your pool lights it could be behind the conduit of the pool light based on the scenario that the pool water level had dropped below the skimmer and returns and has stabilized at the top of the pool light. In order to repair your pool lights, you'll have to remove the screw on the 12 o'clock position and pull the light out of the light niche or housing. The common go to in this case is to seal up the opening where the light cord exists the niche and enters into the conduit. There are three ways to do this and it can be done underwater yet if the water levels are already low this may prove to be easier. One way to stop a leaking pool light is to use a 100% silicone tube as a plug by putting it into the light conduit and around the end to seal the exit for water. You'll have to allow it to dry for 2 days on the deck before putting it back into the niche. Another option can be to use pool putty around the cord as it enters the conduit, push it in and seal it against the cord. This too should be allowed to dry/cure on the deck for 2 days before going back in. Finally, a split rubber plug that fits around the cord, aka a light cord stopper, should be pushed into the conduit to make a seal. This is the easier option of the previous two as there is easy removal if you ever need to replace it over time.
If you're interested in pool lights in Fort Worth and Dallas, TX call (817) 345-3696 with Majestic Outdoor Lighting!